Aaron Rodgers trade rumors grow as reports indicate Packers coach Matt LaFleur is 'fed up'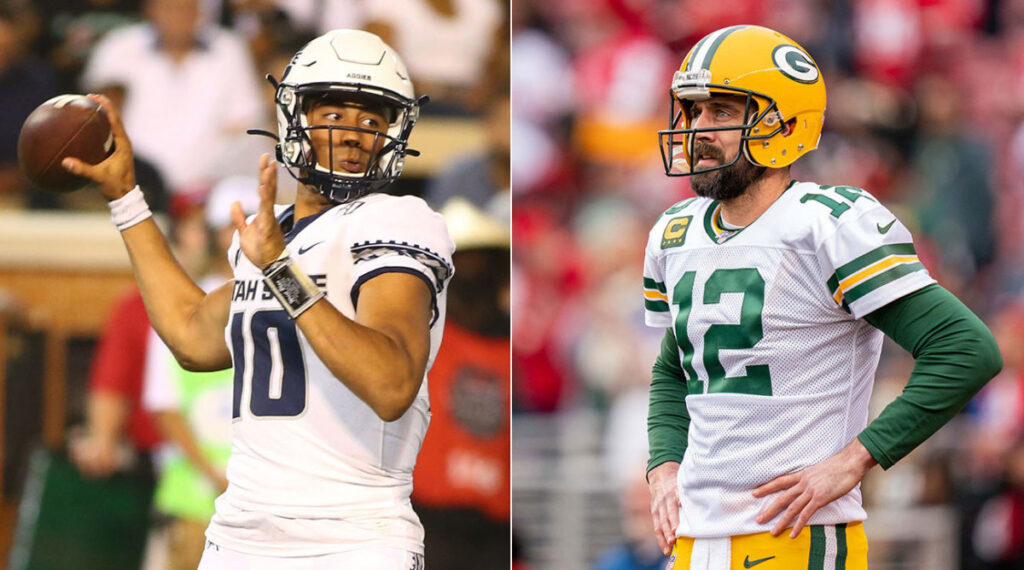 Aaron Rodgers may have played his last game as a Green Bay Packer – at least if the latest NFL rumors have some truth to them.
Packers 2020 Draft selections opened eyes
The first step to dress up Aaron Ridgers for his goodbye party may have been their shocking decision to trade up for Utah State quarterback Jordan Love in the first round.
Many folks forget that the Packers are fresh off of playing in the NFC Championship. Still, rumors are swirling that head coach Matt LaFleur has had enough of Rodgers and is ready to move on.
Bob McGinn of The Athletic indicates that the Packers head coach has grown tired of Rodgers' act and passive-aggressive style.
"Public niceties aside, my sense is LaFleur, fresh from a terrific 13-3 baptismal season, simply had enough of Rodgers' act and wanted to change the narrative. With a first-round talent on the roster, the Packers would gain leverage with their imperial quarterback and his passive-aggressive style," the report wrote. "If the Packers do indeed want to become a running team next season, they surely wouldn't want Rodgers rocking the boat and becoming even more difficult to coach."
Why trading Rodgers is very realistic
If you don't think that the Packers could be planning on swinging a deal to part ways with Rodgers, guess again.
Remember this…once upon a time, there was a quarterback in Green Bay named Brett Favre. Favre was the hottest name for over a decade in Green Bay.
Favre was a beast in the 1990s and through the early 2000s. So when the Packers drafted Aaron Rodgers in the first round of the 2005 draft, Favre wasn't happy.
15 seasons later, welcome to Brett's world, Aaron.
Will the Pack trade their No. 1 QB? Probably not right away, however, if Jordan Love shows big-time potential, just like Rodgers did all those years ago, don't be shocked if they start looking for a solid deal as early as this season.