Super Bowl 55 odds: Lions, Ravens, Cowboys all rise following 2020 NFL Draft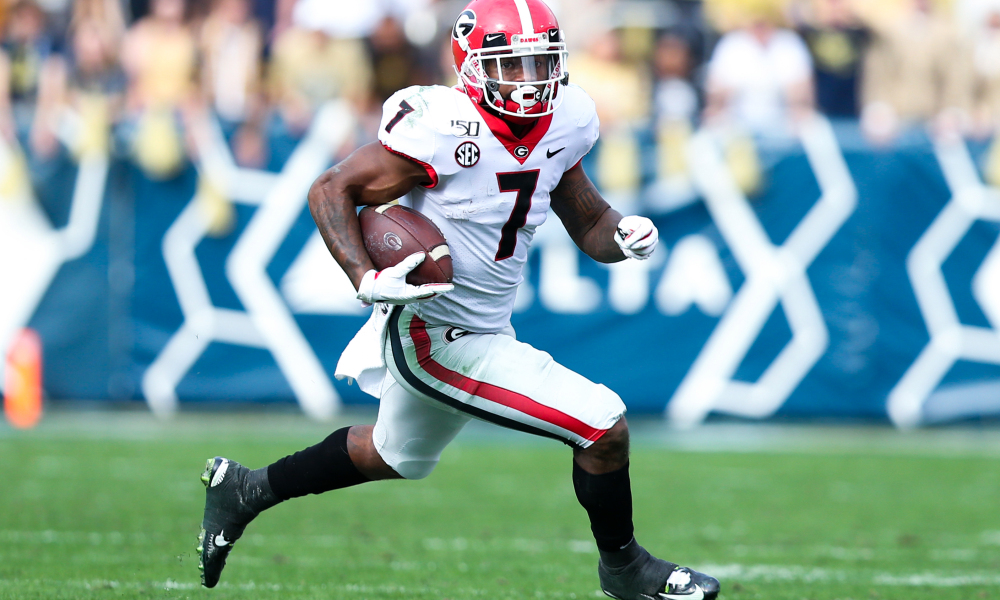 The 2020 NFL Draft is now in the record books. Now the debating begins.
Which teams did well? Which teams flopped? Well, if early odds indications mean anything, the Detroit Lions, Baltimore Ravens, and Dallas Cowboys did very well.
Lions, Ravens, Cowboys Super Bowl 55 odds shorten
When Las Vegas says your odds are shrinking, or they are on the "rise," that is a good thing. The term "inflated" is not.
Following the 2020 NFL Draft, the Lions, Ravens, and Cowboys all started getting some early prop bet odds love.
The Dallas Cowboys moved from +2800 to +2000. That is a big move in 48 hours' time. That move jumped once again on Sunday afternoon to +1800. While that is impressive, the biggest mover on the board belongs to the Detroit Lions.

The Lions did well in the 2020 NFL Draft, but will they finally live up to the hype on the field?
Detroit got their guy in Round 1 in cornerback Jeff Okudah. They followed that up with a stud running back in D'Andre Swift.
Notre Dame EDGE Julian Okwara and Ohio State OL Jonah Jackson also getting Lions GM Bob Quinn high praise as selections – they also made the Lions the biggest moves in the odds board and it's not even close.
The Lions were listed at a whopping +15000 on April 23. They jumped to +10000 after the first two days of the draft.

Now, they are at +6000. That is a serious jump.
Super Bowl 55 Odds
The other big move belongs to Baltimore. The Ravens went from +1350 to +700, which has them leapfrogging the 49ers for second place overall.
Here is look at the latest odds to win Super Bowl 55 via Sportsbettingdime.com
| Team | Odds |
| --- | --- |
| Kansas City Chiefs | +600 |
| Baltimore Ravens | +700 |
| San Francisco 49ers | +900 |
| Tampa Bay Buccaneers | +1100 |
| New Orleans Saints | +1200 |
| Dallas Cowboys | +1800 |
| Philadelphia Eagles | +2000 |
| New England Patriots | +2000 |
| Seattle Seahawks | +2200 |
| Green Bay Packers | +2500 |
| Minnesota Vikings | +2500 |
| Pittsburgh Steelers | +2800 |
| Buffalo Bills | +2800 |
| Indianapolis Colts | +2800 |
| Tennessee Titans | +2800 |
| Los Angeles Rams | +3300 |
| Cleveland Browns | +3300 |
| Atlanta Falcons | +4000 |
| Chicago Bears | +4000 |
| Denver Broncos | +4000 |
| Los Angeles Chargers | +4000 |
| Houston Texans | +5000 |
| Arizona Cardinals | +5000 |
| Detroit Lions | +6000 |
| Las Vegas Raiders | +6000 |
| Miami Dolphins | +6600 |
| New York Giants | +6600 |
| New York Jets | +6600 |
| Carolina Panthers | +10000 |
| Cincinnati Bengals | +10000 |
| Jacksonville Jaguars | +10000 |
| Washington Redskins | +10000 |