NFL Will Officially Move To 17-Game Season In 2021: See The Week 18 Matchups, Early Odds Here
The NFL rumors have been circulating for days – and now it is officially true. The NFL will add another game to the regular-season schedule. According to the CBS report, no-bye weeks will be added. 17 regular-season games will be played over an 18-week schedule.
While fans will certainly love an extra game, Vegas sportsbooks will as well. According to one report, it could pump up to $50 million more into the gambling arena.
At first glance, it appears that Week 17 will feature some great matchups. The Packers taking on the Chiefs, Dallas will head to New England and the World Champion Buccaneers will face Colts.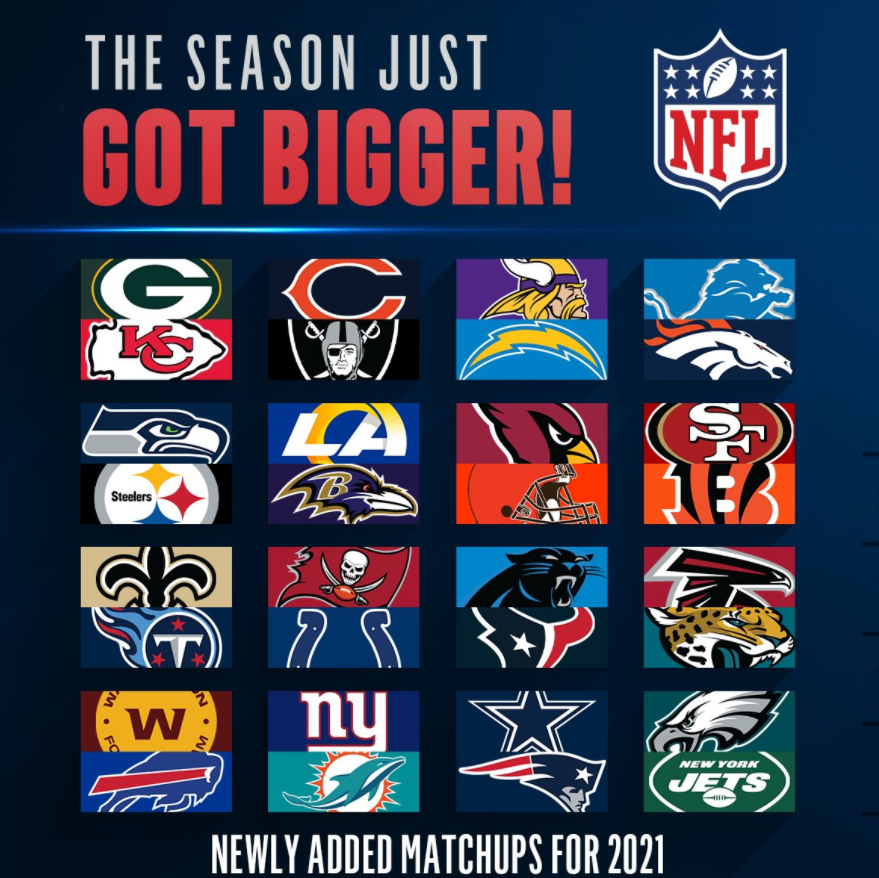 Without further ado, here are the matchups for the 17th game, and our estimated game odds. Who is (already) ready for some football?
Packers at Chiefs (-3)
Bears at Raiders (-3)
Vikings at Chargers (-2.5)
Lions at Broncos (-4)
Seahawks at Steelers (-1)
Rams at Ravens (-4.5)
Cardinals at Browns – PICK
49ers (-2) at Bengals
Saints at Titans (-3)
Buccaneers (-5) at Colts
Panthers (-2.5) at Texans
Falcons at Jaguars (-3)
Washington at Bills (-6)
Giants at Dolphins (-1)
Cowboys at Patriots (-3.5)
Eagles at Jets – PICK